"Phoenix"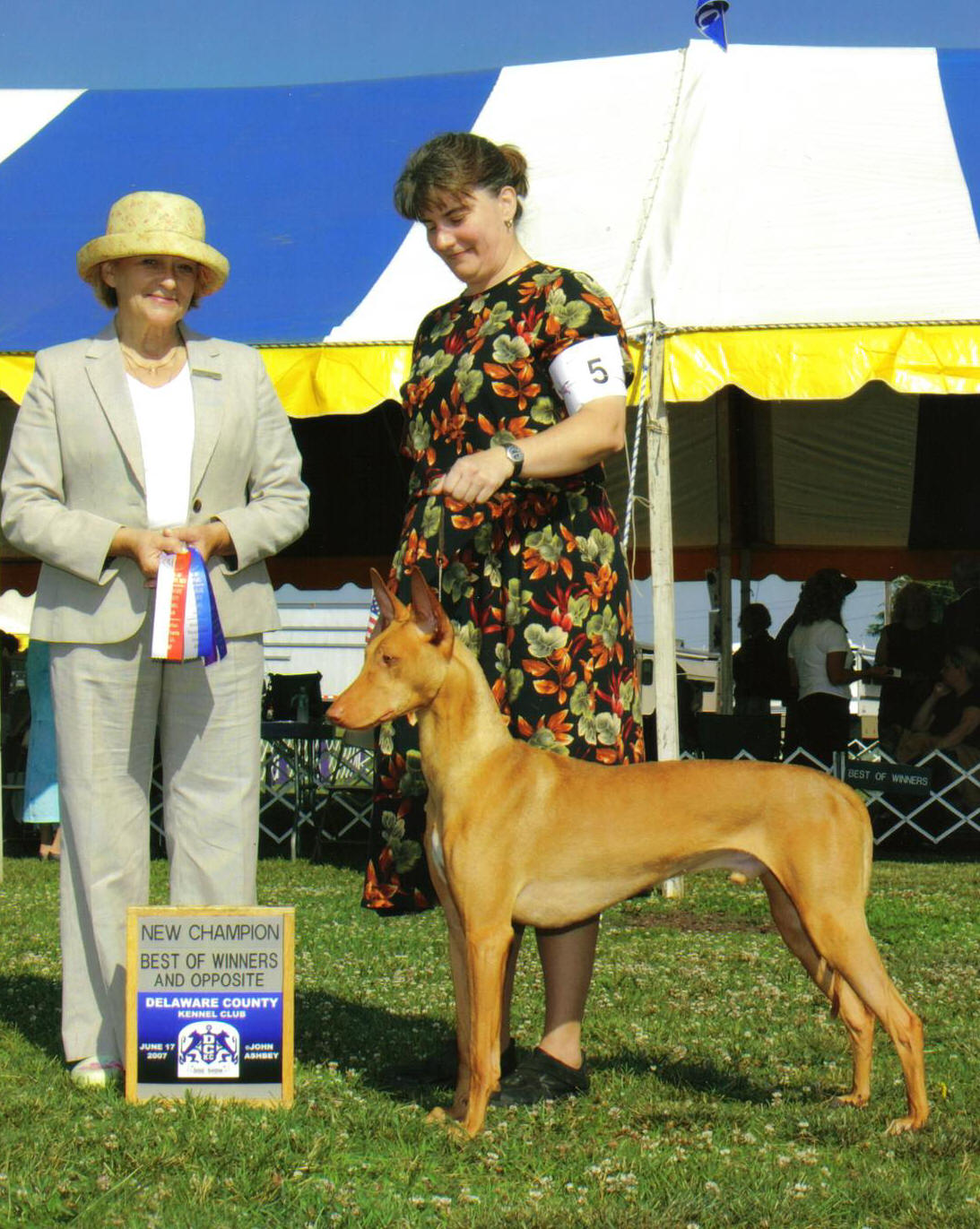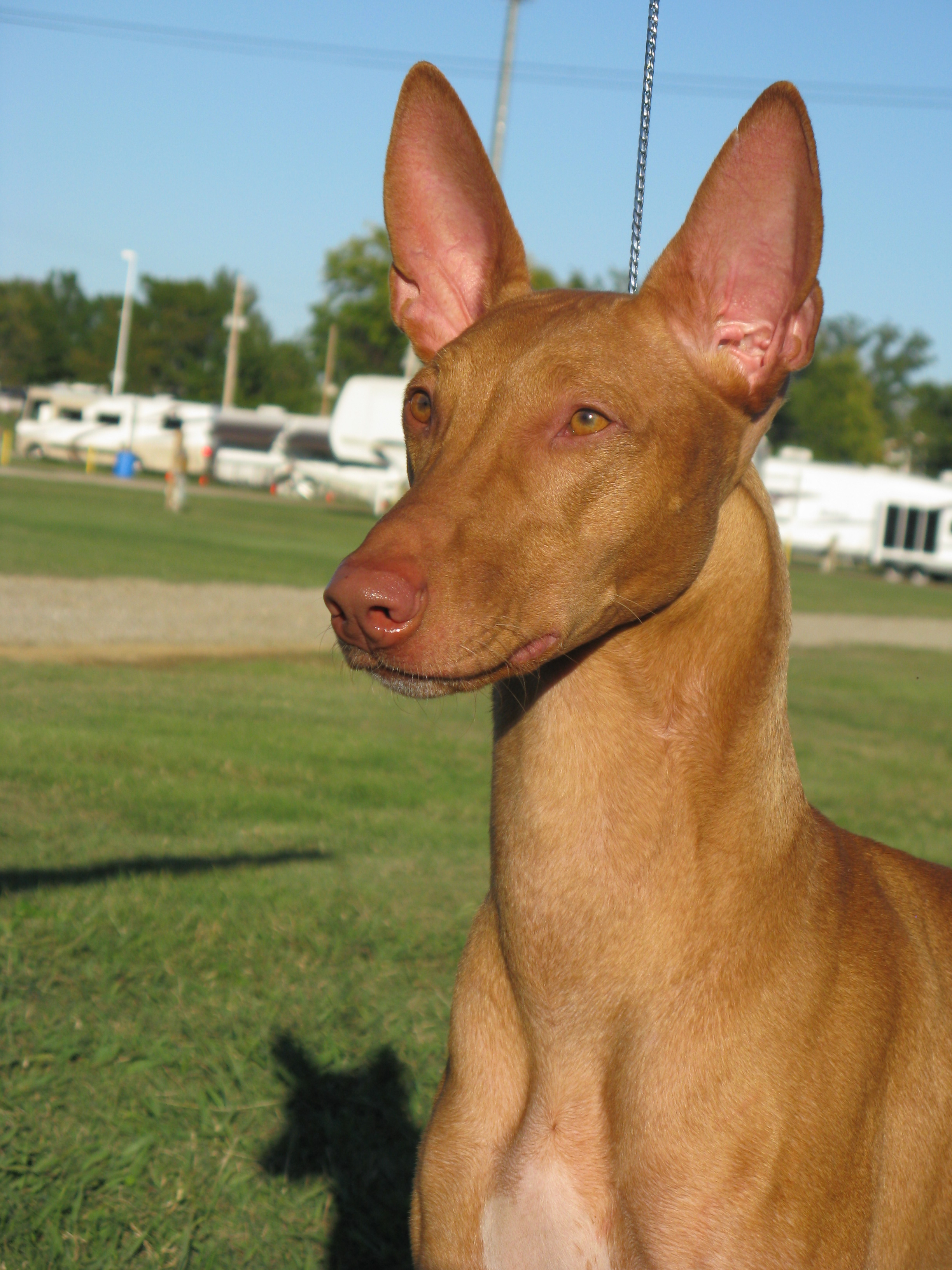 Phoenix at 23 mo as a NEW AKC CH Phoenix at 3yrs
Multi- Best in Field, UKC Champion and AKC Dual Champion
CharmedWons Born to Phly
MC FCh SGRC RN JOR HIC CGC VC (CHIC)
(Multi-European Champion Antefa's Minas Tirith x DC Sunwind Sovrin Scheherazade)
Date Whelped - August 25, 2005 (conceived via frozen AI)
10 Generation Inbreeding Coefficient = 11.4% (n=1903)
6 Generation Inbreeding Coefficient = 6.6% (n=127)
OFA Hips - Good
Knees - No Patellar Luxation
Dentition - Complete
Thyroid Level - Normal
OFA eyes: Normal (June 2013)
Allergies - None
Height: 24 3/4 inches
Weight: 58.1 pounds (10/14/09)
Diet - Raw (Whole-Prey Model) - 3rd Generation
Vaccinations - Minimal, Titer tested except for Rabies (given every 3 years)
Microchipped - Avid Euro
CHIC number - 91107
Points thus far....
CKC: 3 points, 2 points, 2 points, 2 points (in 5 shows)
AKC Lure coursing: 38 LCX points; 1 BIF
LGRA: GRC and SGRC titles; 31.5 National points lifetime
ASFA: 8 LCM points, 1 BIF
NOTRA: 5 ORC points; 5 NORC points; 4 SOR legs
Rally: RN; 0 qualifying legs toward his RA
UKC: Champion; Grand Champion Legs: 3
I had not intended to keep a boy from Phlirt's first litter, only a girl. However, when my wonderful boy, Phantom, died the day these pups were conceived, I decided that a male was staying with me. I NEEDED a boy in my house. Several days later after making the decision to keep a boy, if there was one in the litter, I awoke and knew at that moment what I was going to call him - it was in my mind or perhaps it was in my dream. "Out of the ashes rose the Phoenix" and so Phoenix was going to be his name and he was going to be "Born to Phly" just like the Phoenix bird.

This boy is extremely outgoing and very flashy, loves people and other dogs. He demands his fair share of the attention at home. He is extremely sweet and loving and enjoys cuddling. His counter-surfing abilities are second to none! Phoenix earned his breed title at 2 years of age easily finishing with 3 majors with limited showing. He made his debut in racing and coursing in Nov/Dec 2007 at 2.5 years of age. He is loving chasing the bunny and became an AKC Dual Champion in May 2008. He earned his ASFA FCh title in November 2008 and his Gazehound Racing Champion (GRC) title for straight racing in August 2009. He has also earned 2 Best In Fields. We are competing in Rally so that he can earn his versatility title. We have even dabbled in agility and freestyle dancing. Phoenix has an awesome recall which has earned some great comments from coursing exhibitors. His strong desire to please is fun to work with.

His next job with be as Uncle Phoenix with the new upcoming puppies. He is a great babysitter and just loves puppies.

Phoenix is available at stud for approved bitches.
Phoenix's great accomplishments:

At the 2006 PHCA National Specialty, Phoenix was Best in Puppy Sweepstakes of 19 PH pups and then took a Group 3 in the Puppy Sweepstakes Hound Group at the Central NJ Hound Show.

Earns his Basic Herding Instinct Certification at the 2007 PHCA National in Perry, GA.

Wins BEST Bred-By IN SHOW at the Southern Counties Hound Breed Associations Hound Specialty Show in Ontario, Canada in June 2007. During that same weekend he earns 9 points (needs just 1 more for his Canadian Championship.)

Phoenix becomes a AKC Champion in June 2007 with 3 majors.

Phoenix becomes a UKC Champion in July 2007.

Phoenix starts his AKC Coursing career earning his JC title in 2 tries at Stormville, NY in July 2007. He barked at the bunny the whole time he was running. His recall after each run was perfect.

Earns his AKC FCh title (and therefore now a AKC Dual Champion) in May 2008.

Earns an AKC Best In Field (BIF) at GVRFFC in October 2008.

3rd CharmedWons pup to earn an ASFA Field Championship Title.

Earns his Gazehound Racing Champion (GRC) title in August 2009.

Earned his 2nd Best In Field at the Region 8 ASFA Regional weekend in Sept 2009 with 70ish dogs running.

Phoenix was # 1 LGRA Pharaoh Hound for 2009 and 2011.

Phoenix is the first CharmedWons pup to earn an oval racing title.